Our Favorite Recipes
This decadent Southern dessert recipe is super easy to make. The cobbler and sauce are created in one pan. The luscious, velvety texture makes the perfect bite...after bite...after bite! Great with whipped cream or vanilla ice cream. Serve anytime of the year as a husband or crowd pleaser, or personal treat for sure!
Note: This is such a rich dessert that for the two of us I cut the recipe in half and make in an 8x8 inch pan. Please let us know how you like it!
PECAN COBBLER from Nancy Jill Thames
prep
5 minutes cook 30 minutes total 35 mins
·
6 tablespoon butter (no substitutions)
·
1 and 1/2 cup self-rising flour
1 cup of all-purpose flour with 1 1/2 teaspoons of baking powder and 1/2 teaspoon of salt. Adjust to 11/2c
·
1 and 1/2 cup granulated sugar
·
2/3 cup milk (more if needed)
·
1 and 1/2 cup packed light brown sugar
·
1 and 1/2 cup hot water
1.
Preheat oven to 350 degrees.
2.
Add butter to a 9x13 inch cake pan or casserole dish and melt in the oven.
3.
Once butter is melted, sprinkle the pecans over butter.
4.
In a bowl, mix flour, sugar, milk and vanilla. Stir to combine, but don't over-mix.
5.
Pour batter over butter and pecans, do not mix.
6.
Sprinkle brown sugar evenly over batter, do not stir.
7.
Carefully pour the hot water over the mixture; do not stir.
8.
Bake 30 to 35 minutes or until golden brown.
1.
I recommend using real butter only
2.
I do not recommend reducing either the brown sugar or the hot water
3.
I do not recommend reducing the amount of butter
CHOCOLATE CREAM PIE



1 freshly baked 9" pie shell

1 1/2 c.

heavy

whipping cream

3 egg yolks, beaten (try and remove the little white parts)

2 1/2 squares (ounces) unsweetened baking chocolate

For the topping:

1 c.

heavy whipping cream

Filling: In a 3 qt.

saucepan

mix together flour, sugar, cornstarch, salt, cream,

milk

, and chocolate. Stirring constantly, bring to a

boil

and remove from heat.

Beat egg yolks in small cup. Add hot filling a few tablespoons at a time until tempered, then stir into chocolate mixture cooking for another few seconds

.

Add butter and vanilla, mixing in well. Pour filling into bowl, cover with plastic wrap, pressing down on the filling to prevent air from entering, and place in freezer to cool.

Topping:

Beat heavy whipping cream until almost stiff. Gradually add sugar and beat until soft peaks form. Fold in small amount of whipped cream into ganache if desired then pour

cooled filling into pie shell. Top with whipped cream and garnish with chocolate shavings or chocolate chips if desired.






My husband made his specialty

for

our family yesterday. Actually, he

prepared

this chilled soup the day before, on Saturday so that all the

flavors

could meld together properly. Tomatoes, beef stock, bell

peppers

, onions, garlic, cucumbers and more! He served the soup with

some

crispy French Bread, lightly toasted in the oven--a wonderful

compliment

to the chill of the gazpacho. Enjoy!
Below is a recipe from Ina Garten, better known as The Barefoot Contessa, The Food Network.
Ingredients
1 hothouse cucumber, halved and seeded, but not peeled
2 red bell peppers, cored and seeded
4 plum tomatoes
1 red onion
3 garlic cloves, minced
23 ounces tomato juice (3 cups)
1/4 cup white wine vinegar
1/4 cup good olive oil
1/2 tablespoon kosher salt
1

teaspoons

freshly ground black pepper
Directions
Roughly

chop

the cucumbers, bell peppers, tomatoes, and red onions into 1-inch

cubes

. Put each vegetable separately into a food processor fitted with a

steel

blade and pulse until it is coarsely chopped. Do not overprocess!
After

each

vegetable is processed, combine them in a large bowl and add the

garlic

, tomato juice, vinegar, olive oil, salt, and pepper. Mix well and

chill

before serving. The longer gazpacho sits, the more the flavors

develop

.
Gazpacho on the Food Network
*
By Nancy Jill Thames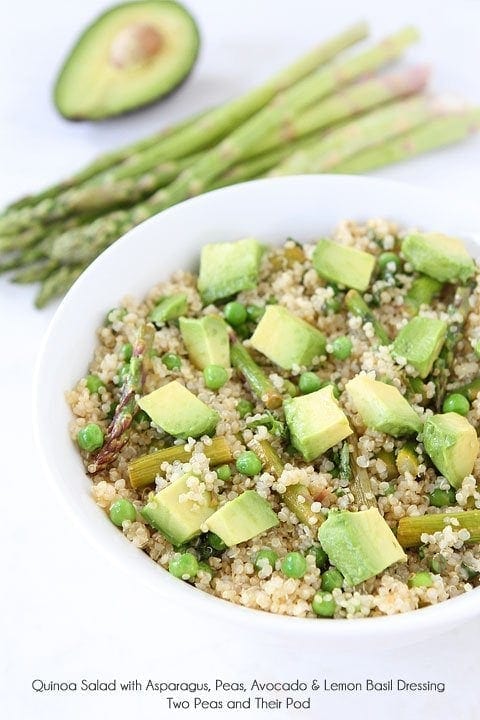 *
I hope that I didn't scare you too

much

, this candy is amazing! Some people call it Sea Foam, Fairy Food or Hokey Pokey; I just call it Sponge candy. Mention sponge candy to any Buffalonian and

they

'll know exactly what you're talking about. Like an aerated toffee, it

melts

in your mouth. I always get a box of Watsons sponge candy for Easter (

hint

, hint Easter bunny!)
1 tbsp baking soda (sifted)
Butter a 9x9 pan then dust with

flour

. Tap out excess flour.
In a small bowl, sprinkle gelatin

over

1 tsp water and allow to bloom.
In a medium stockpot with high

sides

, mix sugar, corn syrup and 1/2 cup water together. Heat over medium heat

and

stir until sugar dissolves and mixture comes to a boil. Wash down any sugar

crystals

from the sides with a wet pastry brush. Clip on candy thermometer and

heat

to 310° F. Do not stir after you have clipped

the thermometer on

,

the

sugar will self

stir

.
Remove from heat and let sit for

two

minutes, bubbling should subside. Add gelatin and whisk, be careful,

the

sugar

syrup will bubble up. Sprinkle baking soda over syrup and whisk

vigorously

. Return mixture to the heat and whisk for 30 seconds. The sugar will

rise

up in the pot, a lot!
Quickly pour into prepared pan, it

should

come out in a big blob. Do not spread the mixture, just let it settle

into

the pan. Allow to cool completely (about 2 hours or overnight) before

removing

from the pan.
Either break into odd pieces

or

cut

into

squares (this is a messy process!). To cut into squares - using a serrated

knife

, score the candy at 1-inch intervals. Snap the candy apart at the score

lines

. Then score and break into squares.
Melt chocolate melts in a double

boiler

(or bowl sitting above a pot of boiling water). Dip sponge candies

in

chocolate

, tap off excess. Chill in the fridge to set the chocolate shell. Enjoy!
*
Texas Sheet Cake
By Nancy Jill Thames
2 Cups flour
2 Cups sugar
2 sticks butter
1 Cup water



1/2 Cup buttermilk (or add 1/2 t.

vinegar

to a 1/2 Cup of milk)
2 eggs
Sift dry ingredients together. In a glass bowl or measuring cup,

microwave

butter, cocoa and water. Pour over dry ingredients. Add

buttermilk

(or sour milk), eggs and vanilla. Beat well and pour into

greased

9 X 12 inch pan. Bake at 350 degrees for 35-40 minutes.
FROSTING:
Microwave 1 stick butter, 4 T.

cocoa

, and 1/4 cup milk in glass bowl

or

measuring cup. Pour over 1

box

(16 oz.) powdered sugar in

bowl

and

beat

well. Add 1 cup of chopped pecans or walnuts if desired. Spread on

cake

while still hot.
*
Peanut Butter Crackle-Top Cookies!
http://www.simplyrecipes.com/recipes/peanut_butter_cookies/



Today I'm going to share one of my favorite
cookie
recipes
with you! Peanut Butter Crackle-Top Cookies! (The picture above
is
from the Simply Recipe site because the batches I made didn't last
long
enough for a photo op).
My mother
used
to
made
double batches of these cookie gems for us as kids. We were
always
begging her to make them. Good thing she was a cookie-making
kind
of mom.
Peanut Butter Crackle Top Cookies
3/4 cup butter
3/4 cup sugar
3/4 cup brown sugar
1 egg slightly beaten
1/2 teaspoon baking soda
1/2 teaspoon salt
1-3/4 cups flour
1 teaspoon vanilla
3/4 cup peanut butter
Cream

together

butter and sugars. Blend in egg and vanilla. Sift flour, soda

and

salt together. Add to mixture. Mix thoroughly. Roll into balls. Dip

in

sugar and arrange on baking sheet. Bake at 350 degrees.
Voila! Enjoy!
Fixed on a serving dish
Roasted Tenderloin and Apples
By Deborah Malone
Place a 1
lb
.
to
1 1/2
lb
.
tenderloin
in a roasting pan. Cover with a tight lid or aluminum foil. Place the pan in a 400 F oven and let
cook
for 30 minutes. While the roast is cooking, slice two cooking apples (such
as
Granny Smiths) into 1/4-inch slices. Add 2 tbsp.
of
fresh or frozen
cranberries
. In a bowl, combine 2 tbsp.
dark
brown sugar and 1 tsp.
cinnamon
. Spoon this mixture over the fruit, coating the fruit thoroughly with the sugar
and
spice. Remove the tenderloin from the oven after 30 minutes and spoon the
fruit
mixture on and around the roast. Return the roast to the oven and cook for
an
additional 15 to 20 minutes until the roast is golden brown and reaches a 160 F internal temperature.
Ingredients
1 loaf French bread (13 to 16 ounces)
Butter, for pan
8 large eggs
2 cups half-and-half
1 cup milk
2 tablespoons sugar
1 tablespoon vanilla extract
1/2 teaspoon ground cinnamon
1/2 teaspoon ground nutmeg
Dash salt
Praline Topping, recipe follows


Directions
Slice French bread into 20 slices, 1-inch thick each. (Use any extra bread

for

garlic toast or bread crumbs). Arrange slices in a generously

buttered

9 by 13-inch flat baking dish in 2 rows, overlapping the

slices

.
In

a

large bowl, combine the eggs, half-and-half, milk, sugar, vanilla,

cinnamon

, nutmeg and salt and beat with a rotary beater or whisk until

blended

but not too bubbly. Pour mixture over the bread slices, making

sure

all are covered evenly with the milk-egg mixture. Spoon some of the

mixture

in between the slices. Cover with foil and refrigerate

overnight

.
The

next

day, preheat oven to 350 degrees F. Spread Praline Topping evenly

over

the bread and bake for 45 minutes, until puffed and lightly golden. Serve with Raspberry Syrup.
Praline Topping:
1/2 pound (2 sticks) butter
1 cup packed light brown sugar
1 cup chopped pecans
2 tablespoons light corn syrup
1/2 teaspoon ground cinnamon
1/2 teaspoon ground nutmeg
Combine all ingredients in a medium bowl and blend well. Spread over bread as directed above.
Nutella and Raspberry
Filled Crepes
by

Linda Kozar
Nutella and Raspberry Filled Crepes
Basic Crepe formula: (For 20 crepes 5-1/2 in. across)
1 cup of flour (sifted)
2/3 cup milk
2/3 cup water
3 large eggs
1/4 tsp salt
3 tbsp of melted butter
Add flour to a 2 quart bowl. Whisk in by dribbles 2/3 cup milk and 2/3 cup of water until smoothly blended. Then whisk in 3 large eggs, 1/4 tsp salt and 3 tbls melted butter.
Use a nonstick pan, preferably a special crepe pan. (You can find them in discount stores for under $10). Heat the pan until drops of water dance and sputter on it, then brush lightly with butter.
Pour about 1/4 cup of batter into the center of the hot pan and tilt it in all directions. After 30 seconds or so, bottom of crepe will be browned.
Shake pan to dislodge the crepe, then turn it over with your fingers. Cook briefly on the other side, which won't cook as evenly.
Cool crepes individually on a rack before stacking. Cooked crepes will keep for 2-3 days in the fridge in a sealed plastic bag and they freeze well too.
Spread each crepe with Nutella (hazelnut spread) and fill with sliced strawberries and kiwi's and bananas. Fold over. Spritz a dollop of whipped cream and drizzle with chocolate syrup.
Bon appétit!
QUICK TORTILLA CHICKEN SOUP
QUICK TORTILLA CHICKEN SOUP
by Nancy Jill Thames
1 (15-ounce) can fire-roasted tomatoes,
undrained
1 medium onion, chopped
4 cups chicken broth
1 garlic glove or (1/2 t garlic powder)
2 T chopped cilantro
2 t ground cumin
1 t taco seasoning
3/4-1 t salt
1/2 t pepper
3 cups shredded rotisserie chicken
Tortilla chips, chopped avocado, shredded cheese and lime wedges for garnish
1. Place fire-roasted tomatoes, onion, 2 cups of the chicken broth, garlic, cilantro and seasonings into a blender. Puree. Pour into a large saucepan.
2. Add remaining 2 cups chicken broth and shredded chicken, stir together.
3. Bring to a boil; reduce heat and simmer 20 minutes.
4. Garnish with tortilla chips, chopped avocado, shredded cheese and lime wedges.
Serves 7.
*
HOT PEPPER SCONES
HOT PEPPER SCONES
by Nancy Jill Thames
1 6oz pkg Honey Sweet Corn Bread Mix
1 6 oz pkg Pioneer Brand Biscuit Mix
1 to 1 ½ t black pepper (optional)
2 T butter
¾ c milk
4 oz can fire-roasted diced green chilies, drained (or roast 5 ancho chilies)
½ cup shredded sharp cheddar cheese
Egg wash – 1 egg beaten with 2 t water (a splash)
Directions: Melt butter with milk. Empty cornbread mix and biscuit mix into mixing bowl. Add black pepper and stir. Add milk and butter mixture, and mix until combined. Add fire-roasted chilies and shredded cheese. Mix until combined. Turn dough onto flour covered board and knead 4-5 times. Pat gently into a round ½ inch thick. Brush dough with egg wash and cut into wedges or use a biscuit cutter and cut into rounds. Bake at 450 degrees until golden brown – about 20 minutes. Serve with butter or honey butter. Variation: Eliminate black pepper from dough and after baking, sprinkle butter with a dash of black pepper.
To fire roast chilies: Cover a cookie sheet with foil making sure there are edges. Cut chilies in half lengthwise; remove seeds and membrane. Rinse. Slice lengthwise again, brush strips with olive oil and place on foil covered cookie sheet, pressing down to flatten. Broil for 10-12 minutes until blackened. Wrap in cooking foil and let rest for 5 minutes. Peel away skins and chop.
TRACI TYNE HILTON
In honor of family, historical fiction, and coziness, enjoy our family's yummiest traditional family dessert:
Huckleberry Duff
1 cup all-purpose flour
1 tablespoon sugar, plus 1 1/2 cups
1 teaspoon baking powder
Pinch salt
1/2 cup (1 stick) cold butter
1/4 cup milk
1 quart fresh huckleberries (or blueberries, blackberries, black caps, you get the picture)
2 cups water
Directions:
Sift together flour, 1 tablespoon sugar, baking powder, and salt in a medium bowl. Grate cold butter into flour mixture with a cheese grater. Stir together with a fork. Add milk to form dough. Combine berries, 1 1/2 cups sugar, and water in a sauce pan and bring to a boil. Drop dumplings into berry sauce by the tablespoonful. Cover pot. Turn heat down to low and cook slowly for 20 to 30 minutes. Don't open until your timer beeps! Serve with fresh cream, whipped cream, or ice cream.
COZY CUSTARD PIE

COZY CUSTARD PIE

by Nancy Jill Thames

1 9" unbaked pie shell

1 13 oz can evaporated milk

7 oz milk

4 eggs

1/4 t salt

1 t vanilla

ground nutmeg




Directions:

Heat oven to 400 degrees. Combine evaporated milk and milk in a microwave safe container (such as large glass or plastic measuring cup) and microwave for 3 minutes until milk is scalded. (A film will form when it is.)
In a mixing bowl (or stand mixer if you have one) beat the eggs until lemon-colored. Gradually add sugar, mixing well. Add salt and mix in. While mixing, slowly add the scalded milk until blended. Add vanilla and mix in.
Slowly pour mixture into unbaked pie shell and dust with nutmeg to taste. (See picture.)
Bake at 400 degrees until firm or knife inserted in the middle comes out clean. About 40 minutes. Pie should look like this:
TACO SEASONING PLUS
FRESH SALMON STEAKS EQUAL
DINNER!

by Nancy Jill Thames
Simply salt and pepper the salmon, coat with the taco seasoning, spray a grill pan with Pam and grill until almost done. Drizzle with fresh lemon juice, cover with a lid and take
off the stove
to
finish cooking while you prepare the sides. (Like the Fresh Spinach with Lemon below!)
by Nancy Jill Thames
FRESH SPINACH WITH LEMON











1 10 oz bag fresh spinach (washed)
splash of water
1 teaspoon chicken bouillon granules
1/2 fresh lemon cut into eighths
salt

and pepper to taste
dash of nutmeg
Place all ingredients in a non-stick skillet, cover and cook over medium heat until spinach is wilted. Serve with grilled fresh salmon or entree of your choice.
Grilled Shrimp with Tomato Salad
Sweet shrimp cooked on the grill perfectly complements a tomato salad with citrus vinaigrette.
by Nancy Jill Thames
Add crostini,
fresh
mozzarella cheese or fresh leafy greens to this refreshing dinner.
Vinaigrette:

1/2 cup white wine vinegar

3 tablespoons orange juice, freshly squeezed

1 tablespoon lemon juice, freshly squeezed

1/4 cup olive oil

1 tablespoon whole-grain mustard

2 garlic cloves, pressed

2 teaspoons chopped cilantro

1 tablespoon honey

Shrimp:

2 tablespoons olive oil

2 garlic cloves, finely minced

1/4 teaspoon red pepper flakes

12 jumbo shrimp, peeled and deveined, tails intact

White pepper

Tomato Salad:

2 beefsteak tomatoes

4 Roma tomatoes

12 red grape tomatoes, cut into halves

12 yellow pear tomatoes, cut into halves

Freshly ground black pepper

4 tablespoons basil, cut into thin ribbons
Prep Time - 20 min.

Cook Time - 2 min.
To prepare vinaigrette, combine all ingredients in a large bowl. Whisk well.

To prepare shrimp, combine olive oil, garlic, red pepper flakes and shrimp in a large bowl. Let stand 15 to 30 minutes. Add white pepper.

Heat

grill

to medium-high. Thread shrimp on skewers; place grill rack. Cook 2 to 3 minutes, until just pink. (Or grill jumbo shrimp directly on the grill.)

To prepare salad, toss grape and pear tomatoes into vinaigrette. Sprinkle with pepper. Slice beefsteak tomatoes and Roma tomatoes into 1/8-inch-thick slices and place on serving plates. Spoon grape and pear tomatoes and vinaigrette on top and garnish with basil. Serve with shrimp.
BANANA PUDDING
by Nancy Jill Thames
1 box of vanilla wafers
Banana Pudding

3 egg yolks, beaten with fork 1 cup milk 1 cup half and half cream 3/4 cup sugar 1/2

cup

flour

pinch

of salt 2 T butter 8 drops butter extract 8 drops banana extract 1/4 teaspoon vanilla 1 banana 8oz heavy whipping cream whipped with 1/4 cup sugar. Line a baking dish or individual parfaits with some vanilla wafers. In a large saucepan, mix sugar, flour, and a pinch of salt together with a whisk. In a separate bowl or large measuring cup add beaten egg yolks to 1 cup of milk and mix well. Add egg yolk mixture to dry ingredients and whisk together. Add 1 cup half and half cream to saucepan and mix again. Cook over medium high heat until thick and mixture starts to

boil

. Remove from heat. Add butter, butter extract, banana extract and vanilla. Stir until butter melts. Pour mixture into a mixing bowl and cover with plastic wrap, pressing film down over pudding to seal out air. Cool in freezer but don't forget about it! Swirl half of the whipped cream and sugar into the cold pudding.
Slice the banana over the vanilla wafers and then spread the cooled pudding/whipped cream over the top. Garnish with remaining whipped cream and vanilla wafers.
Nancy Jill

Thames'

Fourth of July Potato Salad
8 med

potatoes, baked in the microwave, peeled and coarsely chopped
1 cup chopped
celery
1 cup

Banquet Kosher Dill Pickles

, chopped
1/2 cup chopped
onion
2 teaspoons
salt
1/2 teaspoon
pepper
2 cups
Helman's or Best Foods Mayonnaise
Tip:

Add 1/3 cup

chopped pickled jalepenos for a special treat.
In a large bowl, mix together mayonnaise, salt, pepper, celery, pickles and onion (and jalepenos if you wish). Add the chopped potatoes and stir together just until mixed.
Kevin and Amanda's Grilled Chicken Penne Pasta in a Tomato Cream Sauce
by Nancy Jill Thames
(Click for step by step how to)

Grilled Chicken Pasta in a Tomato Cream Sauce
1 lb boneless, skinless chicken breasts
Montreal Steak seasoning
1/2 pound penne pasta
2 tablespoons butter
2 tablespoons olive oil
2 cloves garlic, minced
½ cup chicken broth
1 (8-ounce) can tomato sauce
1 cup heavy cream
1/2 to 1 tsp salt & pepper (to taste)
1 tablespoon fresh parsley, chopped
6-8 fresh basil leaves, chiffonaded
Rinse chicken breasts in cold water. Layer between sheets of wax paper and pound to even thickness. Season both sides with Montreal Steak seasoning. Preheat grill for medium high heat, lightly oil grate, and grill chicken breasts on medium high heat for 6-8 mins each side. OR heat 2 tbsp butter & 2 tbsp olive oil in a large skillet over medium heat. Once the butter and olive oil is nice and hot, add chicken breasts and cook 5 mins each side. Set chicken aside to cool. In a large pot, boil water with 1 tbsp salt. Add 1/2 lb penne pasta noodles and boil according to package directions. Heat 2 tablespoons butter and 2 tablespoons olive oil in the skillet over medium heat. Add the garlic and cook, stirring occasionally, until garlic is tender, but do not let the garlic turn brown (about 3-5 mins). Add the chicken broth to the pan and allow to reduce by half. Meanwhile, slice chicken. Once the broth has reduced, stir in tomato sauce. Add the heavy cream and stir well to combine. Season with salt and pepper to taste. Turn heat to low. Chop the parsley and basil, add to sauce and mix well. Drain pasta and add to sauce. Stir well to coat. Serve pasta on plates, top with sliced chicken.